The University of Wisconsin football program continued to attract class of 2023 talent from across state borders when Roderick Pierce III committed to the Badgers on Thursday afternoon.
Pierce, a defensive lineman who plays for Brother Rice High School in Chicago, announced his decision via social media.
Both Rivals and 247Sports rate Pierce as a three-star prospect, and his Hudl profile designates him at 6 foot 3 and 280 pounds. He previously tweeted offers from Duke, Illinois, Iowa State, Kansas, Minnesota, Missouri and Purdue, among others.
UW has received four of its five commitments for this class since May 6.
What you need to know about Wisconsin football's 2022 recruiting class
QUARTERBACK
Who are they: Myles Burkett (Franklin, Wisconsin) 
Quick analysis: Burkett is the first in-state quarterback for the Badgers to earn a scholarship out of high school since 2003. He's shown a variety of skills throughout his prep career — good touch on deep passes, arm strength to drive the ball to the outside and enough mobility to extend plays while looking downfield. He led his Franklin squad to a WIAA Division 1 state title, finishing his high school career with a win at Camp Randall.
Paul Chryst's thoughts on Burkett: "He loves football. That's important for a quarterback. He's got a little football junkie in him that way. Loves competing. And he was fun, he was one of those guys that no matter who you're talking to, he's a connector. He connects other guys in the group, and I think he's just got a lot of qualities that you know are important and things that we value."
RUNNING BACK
Number of players: 1 declared, 1 possible
Who are they: Cade Yacamelli (Harrison City, Pennsylvania); Zach Gloudeman (Spring Green)
Quick analysis: This is the hole in the Badgers' recruiting class thus far and it could be addressed between the early signing period and the February National Signing Day, or the Badgers could be looking to the transfer portal. Chryst said if it was the NFL draft, he wouldn't consider taking a running back because he doesn't see a need a the position. That's because Chez Mellusi and Isaac Guerendo will be back next season assuming they recover well from their injuries.
Cade Yacamelli, a three-star athlete prospect, played running back in high school and could be the answer here, but it would behoove the Badgers to find another to increase the depth at the position that has five scholarship players heading into next season. Yacamelli said on "The Camp" podcast that UW offensive line coach Joe Rudolph said the Badgers coaches are thinking he'll start his career as a running back. His acceleration helps him break big plays.
Paul Chryst's thoughts on Yacamelli: "Cade's fascinating to us that way. … I think that running back certainly is one (position) that he could be (effective at). Also think he could be effective in some form or fashion in a receiving type of role. Feel like he could do some things on defense. … Running back, I think he's got a chance to be a good one there. But that's where it's exciting when he gets on campus."
WIDE RECEIVERS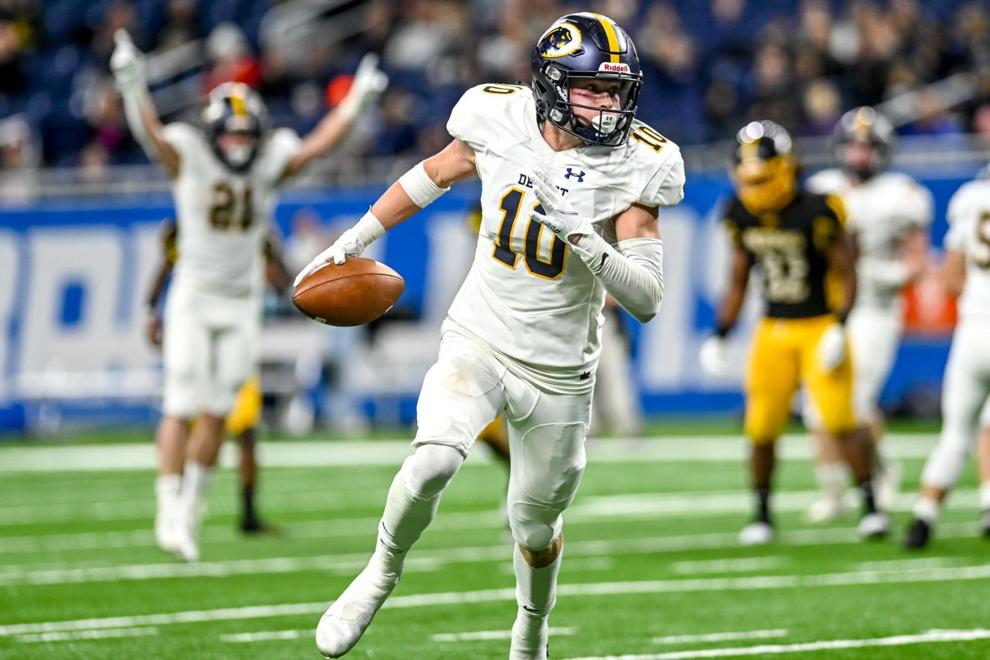 Number of players: 5 declared, 1 possible
Who are they: Cade Yacamelli (Harrison City, Pennsylvania), Tommy McIntosh (DeWitt, Michigan), Vinny Anthony (Louisville, Kentucky), Cole Toennies (Middleton, Wisconsin), Grady O'Neill (Mendota Heights, Minnesota) Chris Brooks Jr. (St. Louis, Missouri)
Quick analysis: UW landed a group of highly productive receivers that could change the makeup of the position group. McIntosh is 6 foot 5 and runs a 4.4-second 40-yard dash. He can and will challenge defenses vertically and will create size mismatches for the Badgers to exploit on the outside. Anthony showed tremendous hands and ball skills as a prep star, and a sharp set of route-running moves to get open. Yacamelli played in the slot in high school but primarily played running back. His burst and change of direction should find a way on the field on offense.
Alvis Whitted's thoughts on McIntosh and Anthony: "Competitive, No. 1. Athletic, both of them. Tommy's size can be a matchup problem, 6-5, 210, can run, athletic, great catch radius. Comes from a great program that won a state championship since he's been there. … Vinny is just a playmaker. He's a guy that can make plays on the ball. When he's in his area, he'll make a play on the ball. And obviously good speed, change direction, has run after the catch ability and a competitive guy."
TIGHT END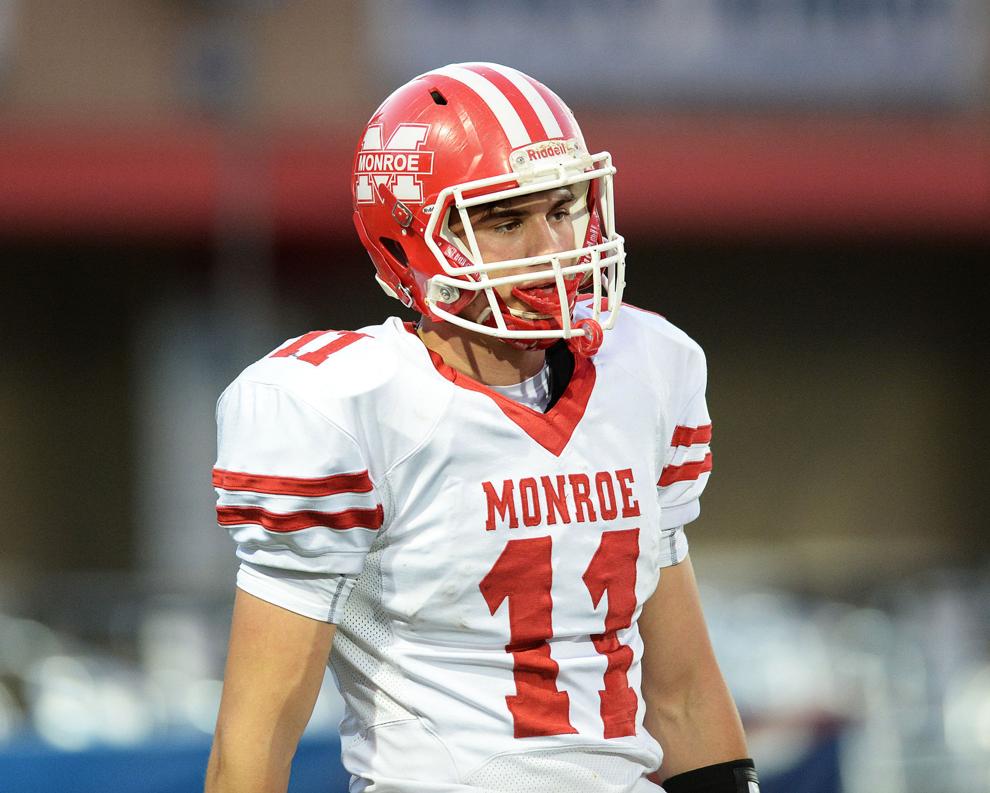 Who are they: JT Seagreaves (Monroe, Wisconsin), Travis Alvin (Randolph, Wisconsin)
Quick analysis: Seagreaves impressed Badgers coaches at camps this summer and shot up their tight end list to the point he was the only one they chose to take in the class. The athleticism the 6-6 prospect possesses is undeniable, and he uses it on the football field, basketball court and on the track as a sprinter. The first-team AP all-state pick adds more depth and competition to a group that has recruited well in recent cycles, but he may take some time to learn the position after playing running back, H-back and defensive line in high school.
Mickey Turner's thoughts on Seagreaves: "I don't think he'll struggle physically to catch up. He's got the natural speed and explosiveness. He'll keep filling out and get a little stronger, but he's not too far off there. And then mentally, he's extremely smart. So it's kind of how fast can you pick up that playbook. … He's not some guy where he's super raw and it's gonna take a couple years. I think (he'll contribute) as quick as he progresses."
OFFENSIVE LINE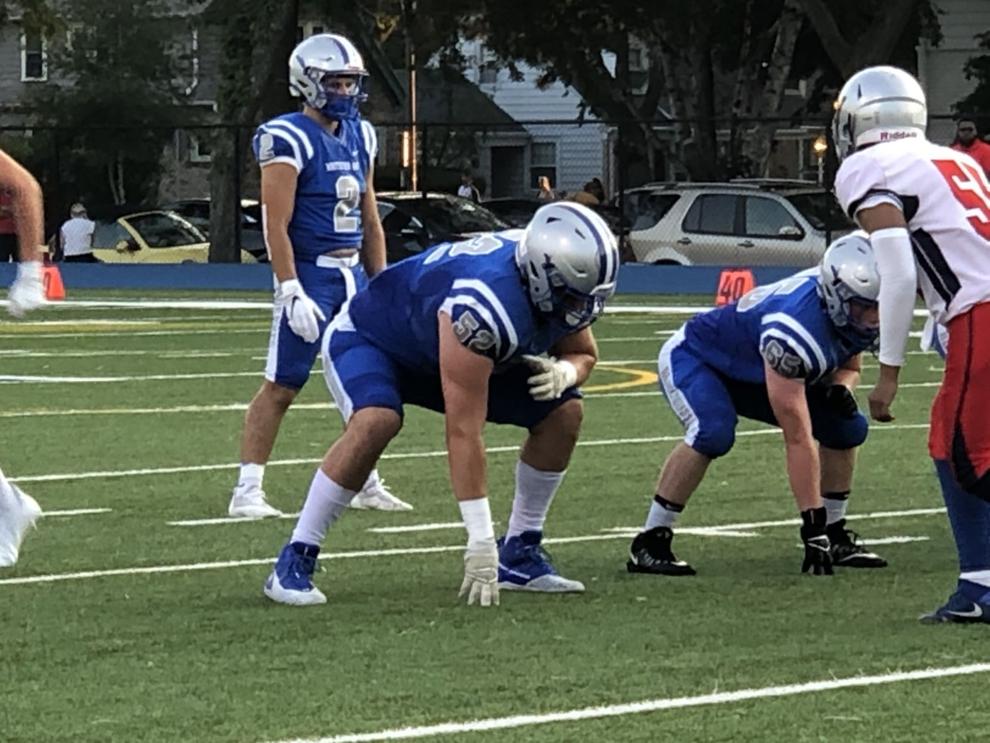 Who are they: Barrett Nelson (Stoughton, Wisconsin), Joe Brunner (Whitefish Bay, Wisconsin), Drew Evans (Fort Atkinson, Wisconsin), John Clifford (Watertown, Wisconsin)
Quick analysis: UW has been stacking strong classes along the offensive line, and this year's group, while smaller in number, has a lot of upside. Nelson, the brother of starting UW guard Jack Nelson, has a huge frame at 6-6 and has the same punishing playstyle as his brother. Brunner, the top-ranked recruit in the state, combines an incredibly quick step with a 6-6, 300-pound body and blows defenders off the ball. Evans and Clifford, both walk-ons, are the kind of prospects UW has done well with in that they play with tenacity but need a bit of physical development to be ready for the Big Ten field.
Joe Rudolph's thoughts on Brunner: "He has fun, man. I mean, that dude loves playing the game … and he don't make any apologies about being a physical dude on the football field. And that's fun. And I think guys love to play with guys like that. And you need that personality. He's athletic, he's strong naturally, carries a great size, proportional size. You don't realize how big he is until you're just kind of right up on him."
DEFENSIVE LINE
Who are they: Curtis Neal (Cornelius, North Carolina), Tristan Monday (Scottsdale, Arizona), Isaac Hamm (Sun Prairie, Wis.), Gabe Kirschke (Lone Tree, Colorado)
Quick analysis: Neal looks like he could be a ready-made replacement for nose tackle Keeanu Benton, whenever Benton chooses to move on to the NFL. He needs to get a little bit quicker off the ball, but his hand-fighting and aggression on the defensive line are assets Ross Kolodziej can utilize quickly. Monday is an athletic defensive end prospect who eventually will help the group as a pass rusher. He is able to get off blocks because his feet never stop churning through contact. He'll need to add weight to play defensive end in UW's scheme.
Ross Kolodziej's thoughts on Neal and Monday: "Curtis, just explosive get-off, violent at the point of attack. When you watch his quote unquote highlight tape, it's 10, 12 minutes of what looks like the same play over and over and over again. … His consistency with that, the effort, the passion for playing the game, that's a big piece. … Tristan, if you really watch the tape, he is really good with his hands. He's got very tight strike, really understands inside hand placement and position. … There's some things there that you can drill and try to teach … but guys that can have that almost innate sense of and can feel a blocker's weight and momentum against them. There's some really good qualities you're excited about."
LINEBACKERS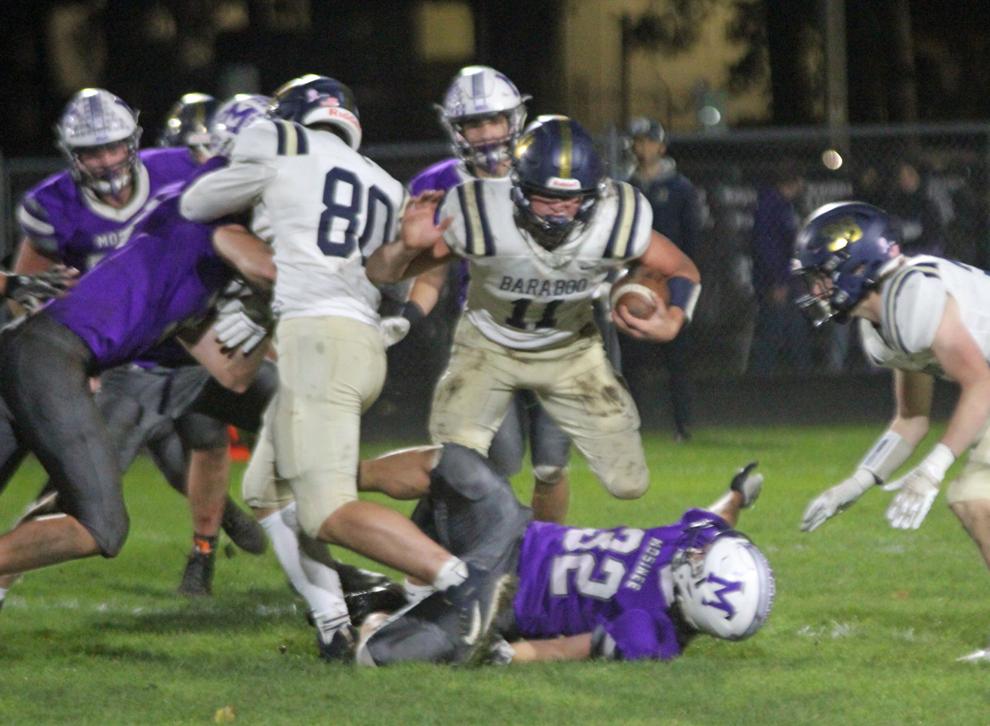 Who are they: Aidan Vaughan (Wixom, Michigan), Zach Gloudeman (Spring Green, Wisconsin), Luna Larson (Baraboo, Wisconsin), Austin Harnetiaux (Seattle)
Quick analysis: Vaughan is the only scholarship player in this group and he is a true sideline-to-sideline linebacker. He's put on tape the physicality that defensive coordinator Jim Leonhard values with his linebackers and he is fast to the ball. Gloudeman, Larson and Harnetiaux are walk-ons, but all turned down Division I scholarships to attend UW after highly productive prep careers. Larson was one of the best players in Wisconsin last season, attacking the line of scrimmage in the way UW's inside linebackers do.
Jim Leonhard's thoughts on Vaughan: "Very instinctual. Really kind of new to the linebacker position, in all reality, but still just very instinctual, always around the football. … It's impressive the instincts he has in the box with a lot of things moving around him despite the fact that he wasn't a linebacker his whole life."
SECONDARY
Who are they: CB A'Khoury Lyde (Wayne, New Jersey), CB Avyonne Jones (Southlake, Texas), S Austin Brown (Johnston City, Illinois), S Deven Magli (DeForest, Wisconsin), S Jackson Trudgeon (Madison)
Quick analysis: Both Lyde and Jones show good range and impressive length as cornerbacks, a position at which UW will need some new faces to step up next season. Lyde missed most of the season with a knee injury, but Jones has shown good instincts on jumping routes. UW added some variety to its safety group with the prospects in the 2022 class. Brown, who accepted a scholarship offer, is a physical, downhill player who can be a force in the run game while making plays on balls in the air. Magli and Trudgeon are walk-ons, but Magli decommitted from a scholarship at North Dakota to play at UW. They both show the playmaking ability on balls in the air that Leonhard values.
Hank Poteat's thoughts on Lyde and Jones: "Avyonne Jones, he's very explosive. When I watch him attack the ball in the air, he does a really good job at that. … Does a lot for his team, comes from a really good program, and the way they prepare them for this level, I thought they did a good job. When you talk ball with him, he really understands the game and he did a lot for them as far as getting the front set and doing a lot of communication in the back end. … A'Khoury Lyde, liked him because he played multiple things, played on the offensive side of the ball. That carried over on defense, that offensive skill set, to be able to make a play, ball skills and really change the game. Those are the type of athletes you want playing at the cornerback position, having ball skills. … He has that mentality that I always talk about, being a dog and being aggressive, he does that."
SPECIAL TEAMS
Who are they: K Gavin Lahm (Kaukauna, Wisconsin)
Quick analysis: Lahm is a big-legged kicker who tallied 29 of 32 touchbacks on kickoffs as a senior and repeatedly kicked the ball out of the end zone on those tries. That bodes well for him in the college game, where kickoffs are from the 35-yard line instead of the 40. Lahm offers depth as a walk-on and could compete for the kickoff specialist position as a freshman.
Chris Haering's thoughts on Lahm: "The thing that stood out to us was the way he competed at our summer camp. That was a great chance to see him go against some of the best in the country and compete and do really well under some pressure. … Right now we're focused on him being a kicker … but certainly like his versatility."